We've come a long long way together.
We sold our first flat white back in 2006. At the time, London's specialty coffee scene was still in its infancy, with one or two pioneering cafes selling quality coffee to a handful of Aussie expats and a coupla curious Brits.

Since then, we've seen colossal growth in consumer demand for quality coffee. Specialty coffee's gone mainstream, evolving beyond the hallowed domain of the East London hipster into something that's now routinely demanded by your mum.
In doing so, it's fallen on the radar of some of the world's most dynamic brands and biggest businesses, all of them intent on grabbing a slice of this burgeoning coffee pie. From airlines to hotel groups to retail to grocery, Big Business is looking to do quality coffee.
We saw this first hand back in 2012 when we formed a Joint Venture with Tesco plc and launched the award-winning Harris + Hoole, growing it into one of the country's largest chains of specialty cafes.
And more recently, we've seen it with Sodexo, a 15b EUR food services contractor (and the 7th largest retailer of coffee in the world.). They asked us to help them develop their own premium coffee program, and we're now their exclusive global specialty coffee partner.

Because that's what we do: we help big businesses do quality coffee, leveraging our unique operating experience and world-class coffee credentials to scale specialty coffee. As we do so, we're looking to bring better coffee to even more people – both here in the UK and around the world.
It's a big leap from that very first flat white sold all those years ago – but with your help, we're confident we can entrench Taylor St as one of the world's foremost specialty coffee brands: a beacon of better coffee on the high street, in the office, on the road and in your home
Sincerely,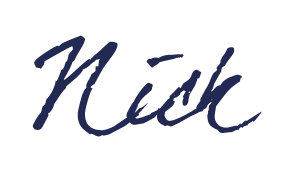 Find out when we launch!
Sign up here.
Thanks! Keep an eye on your inbox... we're launching soon!